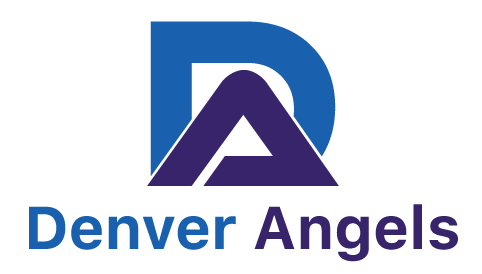 Our investing partners have deep cybersecurity domain expertise. Our angel investors include executives across a variety of industries including space and advanced medical device manufacturing. These partners are:
CISOs and cybersecurity leaders who have served in public and private sector roles.

Cybersecurity industry executives who bring GTM experience in related markets including SIEM, XDR, EDR, and SOAR.

Technical advisors who bring extensive experience in cloud engineering, data science, and artificial intelligence.
We are thrilled and fortunate to have this amazing team of investors and advisors by our side in pursuit of our RADICL mission!
"America's supply chain innovators deserve more and are too vital to rely on outdated and ineffective security technology and services. RADICL's purpose-built XTP platform and virtual Security Operations Center (vSOC) are designed to meet the specific security needs of SMBs in America's critical infrastructure and DIB. We could not be prouder to support their mission."."
"RADICL's mission of protecting the information systems of SMB's and contractors involved in highly sensitive work in the realm of national defense is critical to the future of our democracy and the global competitiveness of our economy. Access is delighted to continue our decade long relationship with Chris Petersen and his team and proud to help support a company with such an important mission."
"When a team with the depth of experience that RADICL has in the IT security space is working to solve critical problems in a big, addressable market, you jump at the opportunity to invest. We are excited to be on this journey with RADICL and look forward to helping them grow with our fund's affiliation with the 600+ strong Denver Angel network."
"We are thrilled to be investing in the RADICL team and putting our trust behind repeat entrepreneurs that have a history of success in the industry. Being familiar with Chris Petersen throughout his career, we have faith in the founding team's domain expertise and passion for RADICL's mission: to protect and defend the underserved SMB segment, ensuring their safety from ransomware and nation state level threats after their IP. It's this drive that makes RADICL uniquely positioned to win."
"As an entrepreneur working for more than two decades in the space industry, I have been involved leading a number of startup businesses past early-stage development to successful execution of US government programs of high importance to science, exploration and national security. I have seen firsthand the US cyber dangers to our economic and national security. At the small and medium enterprise level we need a cost-effective robust solution to nullify the risk while maintaining business agility and competitiveness. I have invested in the RADICL team and their approach to addressing this challenge as both a patriot and responsible investor. Go RADICL."
"In my role, I work with innovative medical device manufactures across the globe.  These businesses are inventing the future of healthcare.  I chose to invest in RADICL to protect the work these companies do and the patients they serve.  The RADICL team brings the necessary leadership and experience to solve this hard problem, and better protect the supply chain of my industry from devastating IP theft and ransomware attacks."
"Small and medium businesses have long struggled to meet the resource requirements of operating a robust cybersecurity infrastructure in a dynamic threat and vulnerability environment. As the landscape has evolved to include nation-state actors, SMB's find themselves in an unfair battle with adversaries who have both unlimited resources and unlimited time. RADICL is changing that equation by providing their SMB customers with the same kind of world-class security monitoring and continuous protection as that employed by Fortune 1000 companies. I invested in RADICL because SMBs need a fresh opportunity to focus on their business while letting industry experts oversee their cybersecurity challenges."
"A day doesn't go by that we don't hear about, or even experience the criticality (and often the failure) of security solutions today. For our government and critical infrastructure, the stakes are higher than ever. And after more than 30 years working in this space, it's clear that small and medium businesses are not prepared for this high-risk endeavor. That's why the mission of RADICL is so important and why I wanted to be a part of it."
"Nation state threat actors are too often and too easily able to affect the productivity and profitability of smaller businesses. These businesses face many of the same challenges as big corporates but without the same budgets to secure themselves. Our economies depend upon these businesses and now they can depend on the team at RADICL."
"I have known Dave Graff and family for over 30 years as an US Air Force Colonel, Base Commander, and F-15/F-22 fighter pilot. My respect and trust in Dave, combined with the need for better cybersecurity drove me to invest in RADICL Defense. Every day we seem to hear stories that indicate companies need to better secure their networks. RADICL brings a solid and experienced management team to tackle a critical problem in a market with exponential growth opportunity. I believe RADICL's strategy is the right one to serve the often overlooked, yet often attacked, SMB market."
"I chose to join RADICL as an advisor due to the deep level of respect I have in the leadership team behind the company, their mission, and the path they are building towards providing a truly unique security solution focused on one of the most challenging problems that we, as network defenders, face today. I firmly believe that their unique approach, technical capacity, business acumen, and altruistic intentions will pave the way towards new innovations and thoughtful contributions to their customers and the industry as a whole, and I am excited to have the opportunity to be a part of this journey."
"Supporting RADICL as an advisor is an opportunity to help great people achieve a great mission. Chris' vision and leadership, Matt's aptitude and dedication, and Dave's service and operational experience combine to form a foundation for success. I'm excited to help them build another leading company in the security space."